Trying to find the ideal niche market for you? In this post we will talk about the concept, the keys to find them and give you a list with the most popular profitable niche markets for this 2022.
Let's start at the beginning…
Important: Information shared on this website does not constitute professional advice and is not intended to replace, nor does it replace, the services of trained professionals in any field, including, but not limited to, financial, employment, entrepreneurial, travel, medical or legal matters. Any ideas, advice, opinions, information and/or other training materials or links accessible through this website are for informational and entertainment use only. Please note that there are no guarantees as to the results you may obtain by using or implementing the strategies, products, services and ideas discussed on this website.
What is a niche market?
A niche market is a particular subset of consumers with a specific need, which is generally underserved and maintains little competition. It may be a group of people who have the same occupation, or it may be people interested in the same type of product.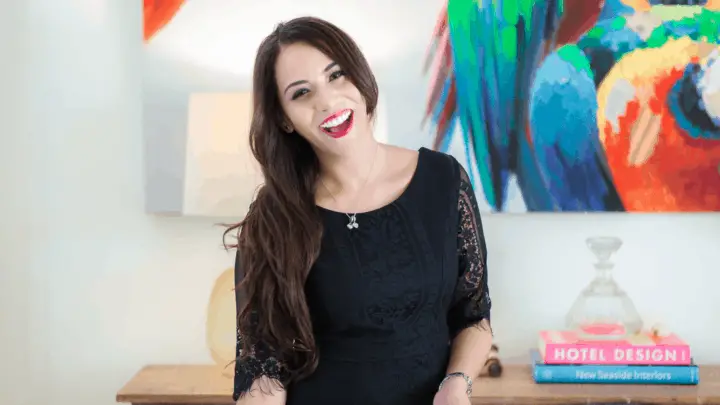 Benefits of having a defined niche market
Targeting a specific niche market can provide a number of key benefits, especially to those small business owners, who are looking to tailor their business to meet a specific demand.
Among the main benefits of a niche market, we have that it allows us to:
Create a well-defined brand identity and values.
Launch more focused and relevant messages
Spend less resources
Have a sharper focus
Have less competition
Achieve greater customer loyalty
Better positioning in the market
Basing our marketing strategy to a niche market allows us to target more specifically the customers who want our products or services, in a more cost-effective way.
In addition, a niche-focused entrepreneur can afford to try new methods and experiment with unique approaches without worrying too much about how brand recognition and reputation might be affected if the idea doesn't work with the various audiences that follow it.
10 Examples of profitable niche markets this 2022.
As we mentioned earlier, a niche market is a particular subset of consumers with a specific need or interest. Some profitable examples, are:
Professionals interested in taking free online courses
Entrepreneurs interested in creating an online business with little investment
Millennials interested in the digital nomadic life
People looking for plumbing services in Mexico City.
Full time moms looking for earn money working from home
Young professionals interested in earning money online
Under 30 years old looking for become Influencer
People under the age of 40 who are looking to create a savings budgetlearn how to invest your money and finally achieve financial independence
High school students seeking to choose a well-paying college careerbefore entering college
Young people in search of jobs for college students
Each of the niche market examples in the above listing is based on an established industry (business, education, consulting, employment, etc.) that is narrowed down to meet a specific need that has been identified in the marketplace.
A broad niche market, such as counseling, can be difficult for a small business to target; however, by focusing on a specific segment (counseling for young students interested in finding their ideal career), it may be easier to attract your first customers.
It is important to keep in mind that a growing company, over time, will generally end up expanding its business and market niche, serving audiences outside of the initial niche. However, focusing on a niche market at the beginning is an excellent way to leverage your expertise in a specific area to stand out from your competition.
How to find niche markets: 4 steps to identify your ideal niche.
As we have already seen, niches are a way of defining the interests and needs of your target market, with a higher potential for purchase conversion than that of a broader segment.
These 3 steps can help you find your ideal niche market:
Choose from your interests, passions, knowledge and skills.
Regardless of the type of business you want to start, an easy way to take the first step in defining your ideal niche market is to ask yourself what interests you. Following your interests and the type of content/product/service you'd like to close is a great way to find your perfect niche.
As an exercise, you can write down on a piece of paper, your passions, skills and hobbies.
Explore market potential
Once you have discovered your potential niche market, it is time to determine if there is demand (enough people interested in it) so that you can support your business.
A great way to find out in today's digitized world is to evaluate internet and social media traffic for keywords related to the niche you are thinking of targeting, whether it is for content / product / service creation, trying to find out how many people might be interested in consuming it.
This will give you a better idea of how competitive the niche market is and what type of content / product / service might be successful.
Find your ideal customer
Your buyer persona or ideal customer, is a fictional representation of your target audience. By having a clear picture of who you are trying to sell to, it will be much easier to develop a sales strategy for your content. / product / service, aimed precisely at meeting the needs and tastes of your ideal customer.
To find your buyer persona or ideal customer, ask yourself the following questions:
Who is my ideal audience?
How old are you?
What do you like?
What do you hate?
What do you need?
What is your lifestyle?
What is your level of education?
What are your hobbies?
How will you find out about my offer?
Determine the profitability of the market niche.
Once you have found an interesting niche market with good potential, and you have confirmed that there is indeed an interested audience, it is time to determine if you will actually be able to make money by focusing on that niche market.
For this, a good starting point is:
Analyze the competition (existing stores and websites).
Identify the content/product/service they promote and sell.
Identify the problem or need on which the creation of these products was based.
Verify consumer opinion (reviews are a good place to investigate).
Analyze online advertising for the niche market.
Analyzes the prices they manage and the different ways to monetize the business model.
12 of the best dropshipping niches for this 2022.
If you're looking to start a profitable business with the best odds of success, choosing one of the most popular niches is an excellent bet.
These are some of the best niches to start a dropshipping business in 2022:
Pet products
Video games (games, consoles and accessories).
Home study products, software and accessories
Patio and balcony furniture and accessories.
Home gym equipment
Health and personal care
Organization (closet, kitchen, office, toys, etc.)
Cooking (recipes, ingredients, utensils, etc.)
Home-office (products and services for working from home).
Home decorating and remodeling
Electronics (accessories for cameras, computers and cell phones).
Cleaning
Conclusion: identifying and targeting the right market niche is key to success.
Identifying a profitable niche market is a key step to success. As we saw in this article, this analysis can be done by checking social media trends, studying the competition and doing online searches.