The Best Free Courses at UNAM
Would you like to take UNAM courses virtually and completely free of charge? If your answer is yes, keep reading because in this mini guide I explain everything.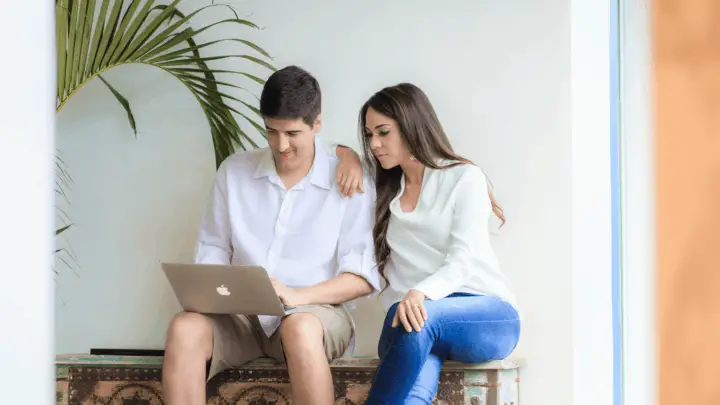 Important: Information shared on this website does not constitute professional advice and is not intended to replace, nor does it replace, the services of trained professionals in any field, including, but not limited to, financial, employment, entrepreneurial, travel, medical or legal matters. Any ideas, advice, opinions, information and/or other training materials or links accessible through this website are for informational and entertainment use only. Please note that there are no guarantees as to the results you may obtain by using or implementing the strategies, products, services and ideas discussed on this website.
The best universities within reach of any pocket
In recent years, online learning platforms have taken an incredible popularity; leading the most prestigious universities and colleges around the world, not to be left behind.
This educational movement has put thousands of free online coursesThe online courses, trainings and degrees are available to students who prefer not to leave home, have to move to a different city to have access to a specific campus, or simply do not have the financial means to do so.
Free online courses from UNAM
UNAM has not wanted to be left behind, giving hundreds of thousands of students in Latin America and the world, the possibility of training and developing new skills from the comfort of your home, through its free online courses. free courses on Courserathe world's largest virtual learning platform.
You can access the complete list of UNAM courses by clicking on the button below; but if this is your first time using Coursera, I advise you to read the different enrollment options that I explain in this mini guide, to make sure you can take all the courses without having to pay for them.
Note: some of the links you will see below are affiliate links, which means that if you decide to use the discounts and make a purchase, I may earn a small commission. This will be at no additional cost to you and will help me continue to keep this guide free. Thank you very much for reading me, it's a pleasure to help you!
When you decide to enroll in one of the courses, you will see different enrollment options, including the option of "audit the course" free of charge, and that of taking the "complete course without certificate".
Enrollment options
The "full course, no certificate" option allows you to view all course materials, submit the required evaluations and obtain a final grade. However, it will not allow you to obtain a certificate at the end of the course.
With the "audit course" option you will not get a grade (you will have the study material, but you will be on your own), however you will have access to the content 100% free of charge.
Depending on the specific course, you will have one option or the other.
Steps to audit a course or take it without a certificate.
Click on the option to enroll
Select the "audit the course" option, which you will see under the blue button (you can see it highlighted in the image below).
Note: do not select the option to start a free trial, as this is simply a 7-day trial of the paid option.
In some courses you will find the "audit only" option this way.
Specializations
It should be noted that in specializations or study programs made up of several courses, you will not see the free options directly on the main page. This is because these options are reserved for individual courses only.
How to take a free specialization
As I mentioned above, the free options are reserved for individual courses.
Because specializations are generally made up of 4 or more courses, to find a way to take it for free, you'll have to sign up for each one separately.
To access the courses within the programs or specializations, click on the option to enroll, and then enter each of them individually (you will find them at the bottom of the main page of each specialization program).
Once you are on the individual course page, you will need to select the "audit course" option, shown above.
How to obtain a certificate
If after auditing the course you decide it is worthwhile to obtain a Certificate, you may pay for it at any time during or after your audit.
The grades you have earned in the free tuition version will be saved, but you may be required to complete some additional courses or assignments, which may not have been available in the free version.
How much courses cost in your paid version.
Typically, individual courses cost between $29 and $99. Specialization programs are based on a subscription model, ranging from $39 to $79 per month, for the time it takes to complete all the courses in the program.
Coursera Plus
Coursera has offered some users a new option. Coursera Plus is a $399 annual subscription that gives students access to nearly every course on the site, including some certificates. You can see a complete list of course providers included in the program on their website.
Coursera Plus allows you to pay an annual subscription to access most courses on Coursera. While subscribed to Coursera Plus, you can take as many courses as you wish. There is no limit to the courses you can enroll in or the Course Certificates you can earn.
You will earn a Course Certificate for any course you complete with your Coursera Plus subscription, provided your name verification is complete and you have successfully passed the course.
UNAM Course Listings
Remember to choose the "audit course" option, with which you will have access to the content 100% free of charge.