Part Time Job Offers (Well Paid)
Searching for part-time jobs can be an exhausting process.
And that's because there are many websites offering part-time job opportunities, but it's often difficult to know if they are legitimate and which options really suit your tastes, skills and availability.
That is why to help you in your search, we have compiled the best offers of part-time jobs with good pay, the most important platforms to search for jobs in Latin America and Spain; as well as several creative ideas to earn extra money in your free time.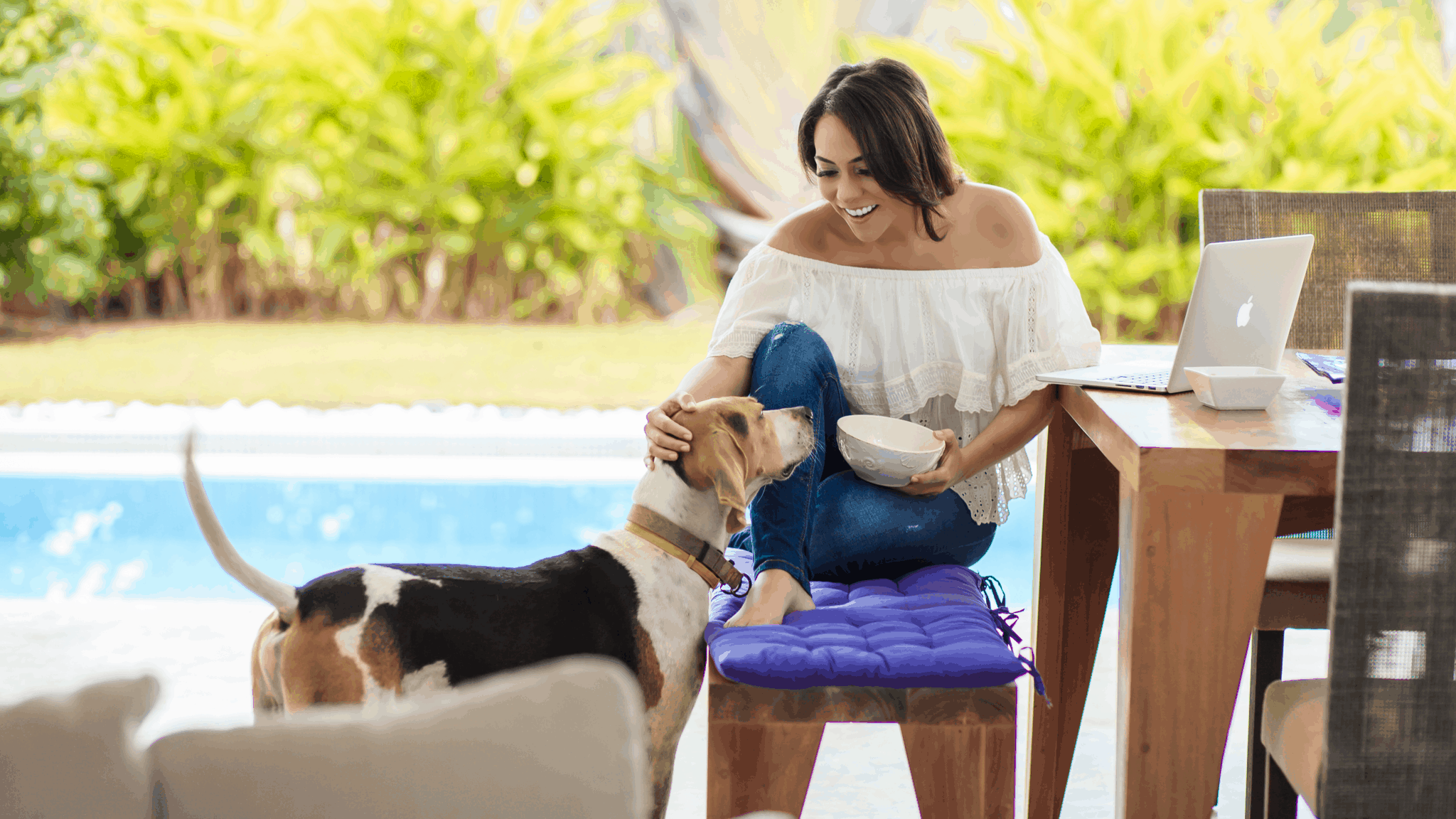 Important: The information shared on this website does not constitute professional advice and is not intended to replace, nor does it replace, the services of trained professionals in any field, including, but not limited to, financial, employment, entrepreneurial, travel, medical or legal matters. Any ideas, advice, opinions, information and/or other training materials or links accessible through this website are for informational and entertainment use only. Please note that there are no guarantees about the results you may obtain by using or implementing the strategies, products, services and ideas discussed on this website.
What are part-time jobs?
Part-time jobs are jobs that are usually for a couple of hours a day or week, so they don't require a full-time commitment. These can be almost anything from working at a local coffee shop to babysitting on Saturday nights.
Advantages and disadvantages of working part-time
There are many benefits to working part-time. Among them are being able to spend more quality time with family and friends, not having to commute long distances (if you get a part-time job close to where you live), being able to maintain your current career while earning a little extra money, or giving you the opportunity to explore other careers without sacrificing your income.
However, there are also some disadvantages such as not receiving employer benefits, such as health insurance or paid vacation days.
Part-time jobs near me: how to find them?
The easiest way to find a job is still to network with people in your desired field.
Fortunately, if you don't have friends or connections in the industry you want to work in or any contacts to tell you about potential openings, there are many websites today that help people find jobs and internships around the world.
Some platforms to find part-time jobs near you are: Talent, Jooble, Indeed, Linkedin, Computrabajo and Bumeran.
The best sites to find part-time jobs in Latin America and Spain.
There are a variety of websites that will allow you to search and apply for jobs, and while you won't always find options on your first try, you can sign up to start receiving job alerts, as they generally post new positions as they become available.
Some of the platforms to find part-time jobs in Latin America and Spain are:
Part-time jobsarcial in Mexico
Part-time jobs in Spain
Part-time jobs in Spain[19659021ime partial in Colombia
Part-time jobs in Argentina
Part-time jobs in Peru
Part-time jobs in Venezuela
Part-time jobs in Venezuelaarcial in Chile
Part-time jobs in Guatenala
Part-time jobs in Guatenalaarcial in Costa Rica
Part-time jobs in Panama
Part-time jobs in Panamaarcial in Uruguay
Part-time jobs in El Salvador
Part-time jobs in Dominican Republic
Part-time jobs in Cuba
Part-time jobs in Ecuador
Part-time jobs in Paraguay
Part-time jobs in Honduras
Part-time jobs in Nicaragua
Part-time jobs in Bolivia
Part-time jobs in Puerto Rico
Top 10 part time jobs for students
From working as an Uber driver to tutoring on weekends, there are plenty of part-time jobs for college students.
We know it's not always easy to look for the right job and juggle school or college at the same time. However, with the right skills and mindset, it is possible to. find a part-time job that fits your lifestyle, helps you generate income for further education, and even helps you grow in your career.
Below, we share with you a listing of the most popular part-time jobs for students:
Tutor
If you're good with kids, tutoring may be the ideal part-time job for you. Keep in mind that if you don't offer the service virtually, you may need to have your own transportation, as many tutors work one-on-one and need to meet with their students in person at scheduled times and locations.
Freelance Writer
Freelance writing has many different facets that today can pay very well. Some options are to offer your ghostwriting, copywriting, journalism or creative writing services.
Many of the best freelance writers opt for. work online and use platforms such as Fiverr to find clients and create a profile that showcases your work. It is worth noting that there are many freelance writers who are also published authors.
Content Creator
Do you have a hobby that you would love to create content about? Launch your own websiteopen your Tik Tok account, create your YouTube channel o monetize your Instagram profile and share your passion with the world.
Event organizer
If you are excited about planning and executing all the necessary details involved in an event, such as catering, venue, entertainment, marketing and more, this job may be designed for you.
Whether you offer your services as a lead organizer or choose to freelance in support of other organizers, being an event planner is certainly an excellent option to consider.
Online Research Assistant
Online research assistants are a recent, but in-demand profession. Their usefulness lies in the fact that they can search for anything from entertainment and current events to health and science. These professionals are also able to provide unbiased opinions on what they find, making them an extremely useful source of information.
Part Time Nanny
Babysitting is an excellent part-time job for students. You will have the opportunity to be close to children in the early stages of development, which is beneficial for those who want to study careers that involve working with children, such as teachers, pediatricians, etc.
Keep in mind that you will need a lot of patience, empathy and creativity.
Elderly Care
I don't know if you knew this, but there is currently a shortage of support for older adults worldwide. With an increasingly aging population and busier children, there are currently not enough people to care for the elderly.
In fact, with the aging population, there will be more people needing care than there will be skilled caregivers in the coming years, so it is very likely that it will soon become a highly demanded and well-paid profession.
Interpreter
The language interpretation and translation industry is booming, with a projected growth rate indicating that demand is increasing at a faster rate than supply.
The increased demand for interpreters also means that the language translation industry is a bit more competitive today than it was a few years ago.
That said, thanks to global commerce and worldwide connectivity, there is still plenty of opportunity to translate written content such as articles, books, manuals and contracts, in addition to interpreting spoken content such as speeches, personal conversations or interviews.
Freelance Photographer
Photography is a beautiful art that can capture the beauty of any object. A profession that has always been quite lucrative, but the social media trend has made it even more popular and in demand, making it an ideal part-time job for creative students.
Uber Driver
If you are looking for part-time job ideas and have a car with four doors in good condition, driving for Uber or Lyft could be the perfect part-time job option for you.
Part-time jobs with no experience (well-paying).
Today there are many opportunities to earn money with no experience. In fact, there is a $700 billion industry consisting of freelancers, temporary workers and independent contractors.
If you are looking for a part-time job that will allow you to. earn extra moneyHere are some ideas for jobs that do not require experience:
Freelance Translator
Translation is a skill that can be learned at any age. It requires no formal education, just an interest in learning new languages. If you are fluent in more than one language, you can offer your services as a freelance translator to clients on sites like Upwork or Fiverr. The pay ranges from $10 to $20 per hour, depending on your level of experience and the complexity of the translation project.
Personal Assistant
Many people find that personal assistants are a great way to earn extra money without having to go through a lengthy interview process or take a break from their regular job.
Cleaning Services
Offering your cleaning services can be a great way to make money with no prior experience. One way to get started is to find a local cleaning company and offer your services to them, or find potential clients directly on sites like Craigslist, offer your services on facebook groups, or walk around your neighborhood handing out flyers with your offer.
Dropshipping
Dropshipping is a business model in which retailers do not keep the products they sell in stock. Instead, when a customer purchases a product, it is shipped directly from the third-party supplier to the customer's door.
If this business model is something that interests you, I invite you to read our. dropshipping guide for beginners.
Blogging
A very well-paying part-time job that you can start on basically any topic that interests you.
How can I make money with a blog?
There are many ways bloggers make a living writing on the Internet. It all depends on the type of content they create for their readers.
Some writers offer sponsored posts or advertising; some choose to sell products directly from their site using an e-commerce platform such as Shopify; others may run ads with their blog; and some may charge a commission for each sale they make.
Online investing courses
Online investing apps
Online investing for retirement
Online investing for passive income