7 Infallible Ideas For Learning English Online "Without Studying".
If you are looking for the best options to learn English online in a fun way, you've come to the right place!
Learning a second language opens up endless opportunities for you; whether it be academic, tourism or work related. However, when speaking another language it is not only necessary to know its grammar, but it is also important to be able to listen and interact with other people (if they are native speakers of that language, all the better).
To make the process of learning English fun for you.without having to study in boring classrooms, we share with you some practical tips to learn English online "without studying", obtaining excellent results.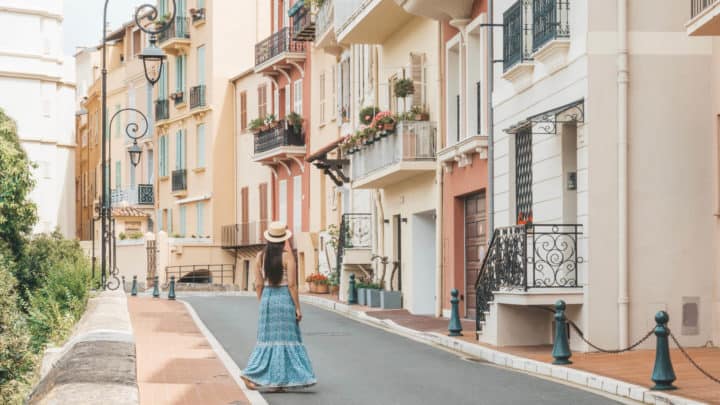 Important: The information shared on this website does not constitute professional advice and is not intended to replace, nor does it replace, the services of trained professionals in any field, including, but not limited to, financial, employment, entrepreneurial, travel, medical or legal matters. Any ideas, advice, opinions, information and/or other training materials or links accessible through this website are for informational and entertainment use only. Please note that there are no guarantees as to the results you may obtain by using or implementing the strategies, products, services and ideas discussed on this website.
Where can I learn English online?
1. Top apps and/or websites to learn English online.
If your intention is to learn a language without studying in the shortest time possible, you should take advantage of every minute to learn new words. The web offers you endless options and among them are the applications to download for free or through paid subscriptions.
Your cell phone and the use of these applications are a simple and effective tool in this arduous task of learning a language without studying. Here are some applications used to learn a new language.
Note: some of the links you will see below are affiliate links, which means that if you decide to use the discounts and make a purchase, I may earn a small commission. This will be at no additional cost to you and will help me continue to keep this guide free. Thank you very much for reading me, it's a pleasure to help you!
One of the most popular English learning apps in recent years, it is available on Android, iOS and you can even download it on your computer. It also makes it easy to learn different languages such as German, Portuguese or French.
With it you can learn a language without studying while meeting people, since it is a totally free social network. It currently has millions of users in several countries around the world, such as Brazil, Germany, Turkey, among others.
It offers the opportunity to learn more than 11 midi languages online, such as Spanish, Polish and Chinese.
Busuu gives you the opportunity to learn a language without studying through free or paid audiovisuals, offering you the chance to interact with native speakers of the language you want to learn.
It is an application to learn up to 14 types of languages, including English, Spanish, Norwegian, German, French, among others. It costs US$10 per month, with a minimum subscription of three months.
It is more evaluative, containing knowledge tests, grammar and pronunciation practice at various levels. It also gives you the option to select topics of your choice, hobbies, jobs or others.
It is a website where you can interact for free with people from different parts of the world to learn not only about their language, but also about the culture of their country.
It is a fun way to learn a language without studying, through pre-formulated questions to know the meaning of words or phrases about any particular topic.
2. Participate in forums to learn English online
This is one of the most effective strategies for learn English online without studying. It allows you to chat with one or more people, either native speakers of the country of the language you want to learn or who have the same interests as you.
Forums have become one of the most feasible tools on web platforms and social networks to discuss about a particular topic. In the case of learning a new language, here are some of the most popular forums on the subject:
You can find special forums for Spanish speakers where you can learn English or any other language. In this forum you not only practice pronunciation, but also writing.
It offers you a translation forum and others of diverse topics for groups of people interested in some language. You can join one of these and be in the one that best suits your needs.
This is a very interactive forum for questions, answers and comments in English. If you have any doubts or questions about any topic in English, this forum is the ideal one for you.
Other forums to interact are: Dave's ESL Café, English Baby Forums, The Free Dictionary Language Forums.
3. Join expatriate communities
Being in contact with native speakers who use the language you want to learn is a useful way to learn a language without studying.
In addition to practicing the dialect, its pronunciation and grammar, you will also make new friends. Contact expatriate community groups in an area of your city or go to places where they meet so that you can share with them.
4. Study English with passive learning
What is this learning? Simple, set your cell phone or any other computer or electronic device to the language you want to learn. This way, any application to explore will require you to enter information in this language.
5. Travel as a volunteer to immerse yourself in the culture.
When you travel to a country where they speak English or any other language, you gradually interact with its inhabitants, getting to know a little more about their culture and language.
It is a way to learn a language without studying in a fluent way, while at the same time allowing you to become familiar with its vocabulary. It is similar to the learning process of a child, who is able to pick up and learn in a short time when constantly interacting with people.
6. Listen to English songs and look up their translation
If you are trying to learn a language without studying, daily habits are fundamental to achieve your goal. Try to look for songs of the language you want to learn and download them to take them in your cell phone wherever you go. Sing it, until you learn the lyrics. Learning a language is possible, but it will depend on the time and perseverance you dedicate to it.
7. Read subtitles of movies and Netflix series to learn English.
Cable TV or platforms like Netflix offer a variety of movies and series in the language of your choice. To start, you could add subtitles to the programming, so that you can pick up the pronunciation and its meaning.
If you already have some knowledge, it is best to avoid subtitles so you can better grasp the language you want to learn.
8. Learn English on YouTube channels
This is another of the applications provided by the web for free access to channels from universities, educational organizations or professionals to learn a language without studying.
Here are some of the most visited channels to learn a language:
Speak English with Misterduncan
One of the most viewed English language learning channels (over 50 million users). It uses videos with a touch of humor to learn the language through current affairs.
BBC Learning English
This channel makes it easy for you to learn the sounds of English through phrases and videos on a specific topic.
Easy Languages
Offers you the opportunity to learn a variety of languages, such as Mandarin, English, French, German or Korean, to name a few.
British Council Learn English
Teaches you English through practical, everyday actions, such as a job interview.
Easy French Lesson
A channel to learn the French language, from a basic level. The tutorials are taught by native professionals and also by bilinguals.
Real English
A special YouTube channel for those who are just starting to learn a new language.
Ohlala Lingua
This is a channel to learn the French language through Videotutorials from professionals or through dialogues.
German in 5 minutes
A channel for learning the German language through short videos, so that they can be easier to grasp.
9. Learn English online on Social Networks
The use of social networks has become an excellent strategy to interact with native speakers of the language you want to learn. Direct interaction allows you more observation of both writing and pronunciation.
On the other hand, through this medium you will be able to listen to news or any other information in another language. It is a practical, simple and immediately available way through the use of a smartphone wherever you are.
To learn English, French or any other language, reading is necessary, but if your daily routine does not allow it, the use of social networks is an excellent way for you to learn a language without studying.
Select topics of interest and, if you are not clear about their meaning, take advantage of search platforms like Google and enjoy learning a new language.