10 Free Online Marketing Courses You Can't Miss
Would you like to take advantage of the best online digital marketing courses without spending a fortune? Well… You've come to the right place!
They say that an entrepreneur is born, but we firmly believe that an entrepreneur is made through work and study. We also believe that having a good training in digital marketing and social media management is one of the most important for every entrepreneur in the digital era.
Luckily, nowadays there are many options to study online marketing, from the most classic ones like the university, to the most modern ones like the free online courses and certifications.
In this article we will tell you about the most comfortable, accessible and also the most complete options to develop your career. So, if you want to know more about these free online marketing courses, keep reading what we have for you.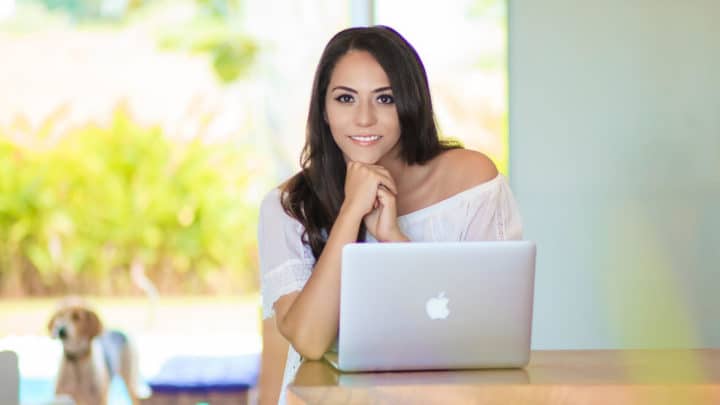 Important: Information shared on this website does not constitute professional advice and is not intended to replace, nor does it replace, the services of trained professionals in any field, including, but not limited to, financial, employment, entrepreneurial, travel, medical or legal matters. Any ideas, advice, opinions, information and/or other training materials or links accessible through this website are for informational and entertainment use only. Please note that there are no guarantees as to the results you may obtain by using or implementing the strategies, products, services and ideas discussed on this website.
What are free online marketing and advertising courses?
Online entrepreneurship courses are a type of courses designed especially for entrepreneurs and digital marketing professionals, which, instead of being face-to-face, are conducted via online. In other words, these courses in digital format are transmitted over the Internet and saved for reproduction, in a virtual learning platform.
How much does a Digital Marketing course cost?
Within the online marketing and advertising courses we find two different options: the first is the paid or premium courses and the second, are the free courses. In this post we will focus on the free digital marketing courses in virtual format and easy to access, for any entrepreneur with a low budget and/or professional interested in developing their online marketing training without investing a small fortune.
Why study Digital Marketing?
Outside of being the discipline is responsible for building brands and boosting your sales, taking a digital marketing course in virtual format, will give you other advantages, such as:
More tools: The first advantage of studying courses for entrepreneurs is the fact that you will have better tools for this journey. You will be able to prepare yourself better and know how to make better decisions or actions, as well as how to solve day-to-day problems.
Competitive advantage: With an increasingly competitive marketplace, having access to education and better tools certainly becomes a competitive advantage. Just imagine you take a good course in digital marketing, branding and online business strategy, but your competition does not. As long as you put what you learn into practice, you will have a clear advantage.
You will go at your own pace: If there's one thing an entrepreneur lacks, besides money, it's time. The free online courses generally allow you to study at your own pace and in your own way, so you don't have to stick to a schedule and can do them when you can.
Better results: On top of that, you will be able to use this modality to generate better results with much greater efficiency. A digital marketing course for online entrepreneurs, for example, will allow you to learn how to better manage your social networks, gain authority and boost your sales.
Note: some of the links you will see below are affiliate links, which means that if you decide to use the discounts and make a purchase, I may earn a small commission. This will be at no additional cost to you and will help me continue to keep this guide free. Thank you very much for reading me, it's a pleasure to help you!
Where can I study Digital Marketing for free?
Coursera is a virtual education platform, in which hundreds of the most prestigious universities in the world; allows you to take their courses in online entrepreneurship, in both free and paid modalities.
Currently, it has an active catalog of more than 4,000 options, including online courses and specialties in 13 languages; created by universities such as Yale, the UNAMStanford, Princeton and the Tec de Monterrey.
EdX is a non-profit provider of Massive Open Online Courses (MOOCs). Like Coursera, Edx is a platform that partners with the world's top universities and organizations to offer high-quality online courses (in free and paid versions) to students around the world.
They have more than 3,000 courses, most with completely free access and with the option to obtain an optional paid verified certificate. The platform offers courses in different categories and gives you the opportunity to improve yourself professionally without spending a fortune.
Free digital skills training platform to help you learn the most in-demand skills today. This platform offers online entrepreneurship courses that will help you understand and execute digital solutions for your own entrepreneurship projects, or those of your clients. Learn how to implement strategies, processes and think according to the digital transformation.
Courses, certifications and training programs for entrepreneurs that will help you get the most out of Facebook and your Facebook Ads.
10 Free Digital Marketing Courses for this 2022.